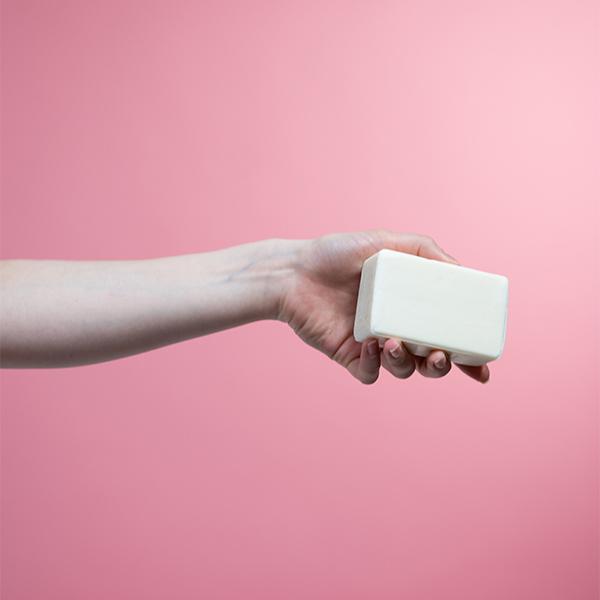 Skin problems are usually not your fault. A wide range of reasons can cause them. The chances are that they are without your influences; life just happens. Now, guess what? You are not alone. Skin problems have been an issue all over the world that different people, per day, battle with. 
Do you desire a smooth skin? Have you been battling with some skin issues? Or do you want to maintain that your perfect skin glow? Well, it doesn't matter the category you belong to. Relax! We have the ideal solution for you. Our Kuwaloo's Oat and Honey Soap is the answer you've been waiting for.
About the Soap
The Kuwaloo's Oat and Honey soap is made from local honey and organic oats. The honey is to nourish and moisturize your skin. And the oats is to gently scrub your skin while providing vital nutrients and anti-oxidants to it. The soap is made up of several other essential organic and natural ingredients such as Saponified Olive Oil, Coconut Oil, Sustainably Harvested Palm Oil, Safflower Oil, Shea Nut Oil, and Camelina Oil. With this, you can get the hint that the best of natural skincare materials went into the production of this soap.
Some Fun Facts on why you should get this Product
Ready for our first free and fun fact? Here it is. The soap is perfect for diverse skin types and orientations. Your chances of getting a skin reaction after use are as big as a mustard seed. For this reason, you can keep your mind resting that you would not be the next Tracy. If your skin is quite unique and the recommendation from your dermatologist requires you to check in on some of the ingredients used in making the soap, you are warmly welcome.
Here is another fun fact. The moisturizing power of honey and the soothing feeling that comes with natural oil extracts are the best things that can happen to your skin. Getting to use organic oats extracts is golden. This is simply because the gentle scrubs of the oats feed your skin with nutrients and anti-oxidants, which help your skin maintain the smoothness and glow it solely deserves.
Kuwalee's oats and honey soap comes to your rescue in situations where you desire natural skincare products and its derivatives. There are no artificial or synthetic dyes or fragrances. All scents that ooze from this soap are all gotten from natural and organic elements, which have proven to be the best over time.
Do you want more? There is much more.  
The soap bar is entirely cruelty-free. Guess what is missing? Sulfates, phthalates, and even parabens; all scientifically proven to be dangerous to your skin. For this reason, this soap is your best bet for perfect skin. Simply put, you are in for the best skincare experience when you use this soap. Your skin would thank you for it.
Do you know what a humectant is? Sounds like a big word, right? It actually really isn't. Humectants are substances that help to retain water or moisture on your skin. Guess what? Honey is a humectant. This means that, as said earlier, when you use this soap, which has honey as the primary element, your skin is protected from dryness all day long. Also, the honey possesses natural anti-oxidants and anti-microbial properties, which help protect, repair, and prevent damage to your skin.
Further, the soap can facilitate the healing of your skin wounds when you need it for one. The oatmeal, which is a primary element in this product, has proven to be a beneficial agent to the skin. Oatmeal on the skin helps to remove dead skill cells. It also aids the treatment of skin infections like eczema, rashes, and rosacea. Do you even know that oats on skin improve the skin tone and texture? If you have blotchy areas in your skin, it also helps to smoothen it out. Now, you see that this soap solves all your skin problems.
As sweet as honey! This is the song your skin would sing all day long after an encounter with this bar. Yes, you have a new skin-song! The discordant rhythms that come with the scratches of itches or the sigh-breathes you make at intervals when you look at your skin rapidly transits into an end when you use it.
How do you Apply It?
The ways to use this product are as simple as taking your bath or washing up after a day at the gym. However, the use is not limited to the bathroom. You can decide to use the soap in a controlled medical routine way. This involves applying the soap through washing to the part in which you wish to see the desired change. Can you see it? As simple as ABC. With consistent use, you wouldn't have to stress before you hear your skin-song.
Ready for one last and unique fun fact? Kuwaloo's oat and honey soap bar is always available. All you have to do is place an order, and you are days away from your perfect skin glow solution.
Stay safe, stay healthy, and stay glowing. Click on the order today.
Written by
Photo by cottonbro from Pexels
---